Welcome to Bradbury Boarding Camp Luxury Pet Lodge and Country Resort!
We are happy that you have found us and we are honored to care for your beloved pets.
At BBC Luxury Pet Lodge & Country Resort, we recognize, celebrate and accommodate each unique animals needs, preferences and quirks.
Proudly Offering Quality Pet Care Services to Wyoming and surrounding areas since 2008
Who We Are
At The Bradbury Boarding Camp, we have worked hard to gain the trust and the honor to care for our customers loved ones. We are dedicated to constantly improving our facilities and approach to enhance the experience of all our campers. We appreciate the continued support of our loyal customers and look forward to treating first-time campers to the Bradbury Boarding Camp Experience! We founded The Bradbury Boarding Camp with the Ideal that every dog should enjoy their time away from their loved ones in a Clean, Safe and Fun environment. We believe in providing our campers with the most spacious, Luxurious, and comfortable cabins possible. We are passionate about the service we provide and we are constantly looking to exceed the expectations of both our campers and their owners.
Our Values and Mission
Happy Campers and Piece of Mind for Owners – Two things we aspire to achieve at The Bradbury Boarding Camp. We have put in the time and dedication and appreciate the opportunity to showcase our vision.
Our Values
Integrity - Honesty - Experience - Camper Dedication – Dream Big have Fun
Our Mission
We never lose focus on the safety and well-being of our Campers. As The Bradbury Boarding Camp has grown and expanded, we have never forgotten how our adventure began: with the first look at this special property here in Cheyenne, Wyoming, a couple of newlyweds believed in the dream of introducing a unique Dog Camp and share their beautiful property with the Pet Community. Whether you talk to us today, tomorrow or ten years from now, these values will stand as strong as the day of our opening back in 2008.
Applications
New Clients
For our new clients, please complete the application for boarding/terms and conditions form by clicking here and emailing the completed form to [email protected].
Existing Clients
For our existing clients, please proceed to book now button for availability and booking.

Our Story
Mike and Tammy Bradbury came to Cheyenne with the idea to build a unique place in a unique setting. A Pet Lodge and Country Resort just for dogs. With little more than imagination, a love for dogs, and a love for this special property, the vision began to take shape. The support of friends, family, community, and the arrival of son, Cheyenne Michael (7yrs), brought the pet camping creation to life. Now 9 years later, and the new addition of little Penelope Rose (1yr), that idea has developed into something they are truly proud, appreciative, and inspired by. That is why The Bradbury Boarding Camp is a special place! It was built on special things!
We stand committed to all our customers, bringing an added tranquility to your time away while your dog enjoys theirs! This is why we chose to use our own name when giving our Camp an identity. We want your choice to stay with the Bradbury Boarding Camp to be an easy one. Knowing that the core values that our family stands by are practiced in our business with the same laser-focus is Paramount. The commitment to our customers and campers is equaled by the passion and dedication practiced every day, and proven since our opening in 2008!
Bradbury Boutique
The Bradbury Boutique is the culmination of countless research and development hours to bring to you, our customers, the most natural, unique and eco-friendly products on the market.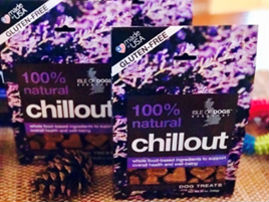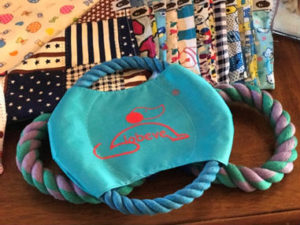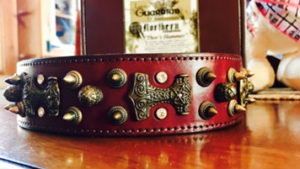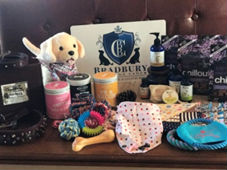 Contact Information
Please contact us at your convenience with any questions or comments you might have. We look forward to hearing from you soon.
The Bradbury Boarding Camp LLC


1635 County Road 136

,

Cheyenne

,

WY

82009


Telephone: (307) 634.6470
E-mail:

[email protected]